It is now possible to upload up to 6 images per post instead of just one!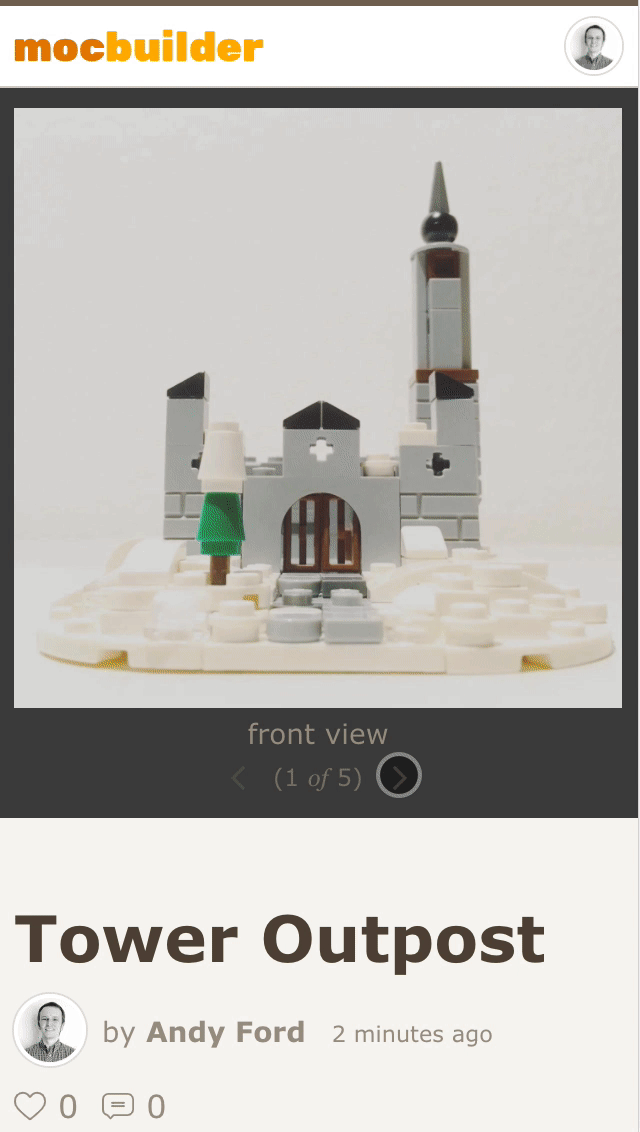 As always, please let me know what you think as your feedback is very important for the development of the site.
One side-effect is that cropping has now been removed. This is due to a limitation in the Cloudinary image uploader since it does not support cropping when in multi-upload mode. So far, very few people have used the cropping tool anyway. But let me know if you really miss it as I am open to implementing cropping outside of the Cloudinary uploader tool.
I've also fixed a bug reported by @golplayswithlego where submitting a MOC post with a missing title and/or description would clear all the other data in the form. So it's good to have this fixed. thanks for the bug report, gol!
I'm now going to focus on some features related to sharing MOCs to social media sites like Twitter and Facebook. This will include adding some share buttons as well as adding some structured data to the page to tell the social media sites which image to automatically include in tweets/posts.