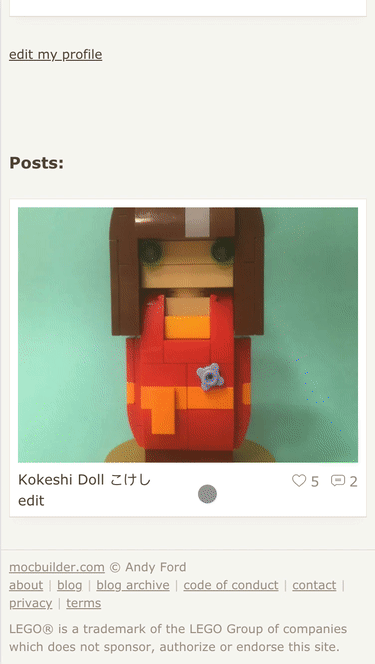 I've now added the ability to edit existing MOCs. You can change anything except for the photo.
So if you added any MOCs before tags or collections were available, you can go back and add tags and collections if you like. Of course, you can change the title and/or description as well.
Links to edit each MOC can be found on the MOC detail page, on your own profile page, and on any of your collection pages.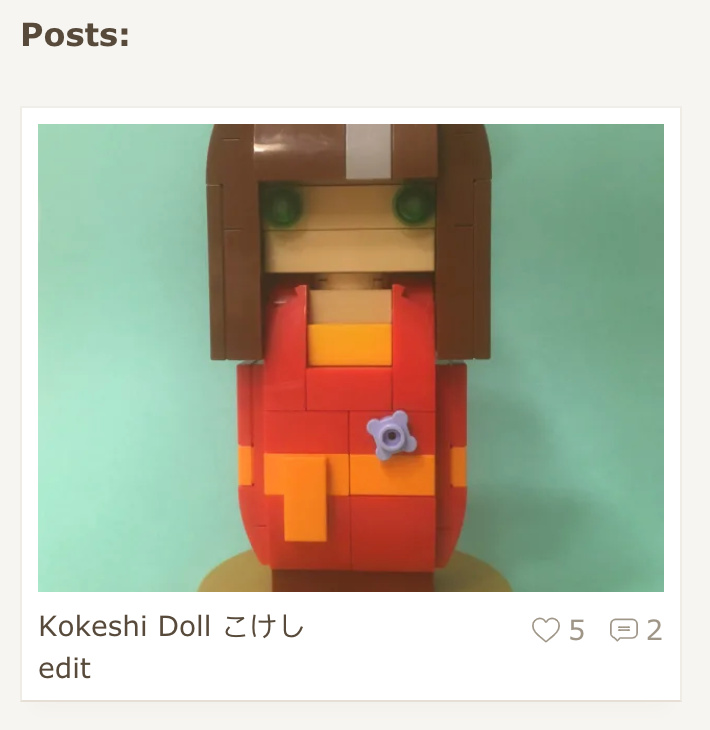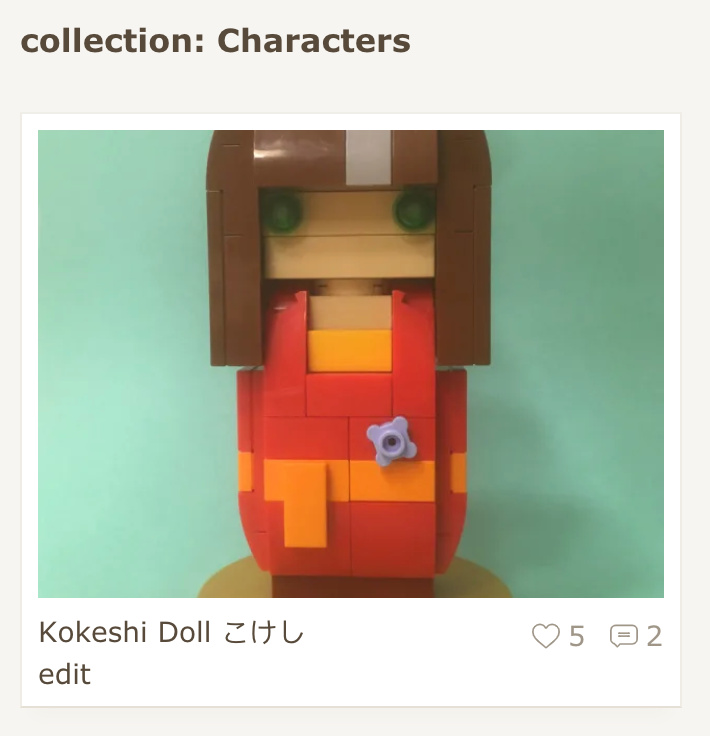 A couple of other minor updates: blog posts now show their publish date, and the homepage now has an "older mocs" link.
As always, your feedback is greatly appreciated!